On May 18th, 2023, the inaugural buildingSMART conference took place in Warsaw, Poland. The conference focused on the topic of OpenBIM, covering both international and local perspectives. On behalf of the ASHVIN team, Agnieszka Lukaszewska, Head of Research and Development and Rafał Łukaszewski, senior engineer at partner company Fasada, highlighted our project as a practical application of digitalisation in the construction industry.
With an attendance of over 100 participants, ranging from professionals new to openBIM and the open standards advocated by buildingSMART to public administration officials responsible for overseeing public investments in Poland, the conference served as a valuable platform to engage stakeholders in the ASHVIN open call.
The open call presents an opportunity for construction projects to adopt the ASHVIN Digital Twin platform at no cost. Specifically aimed at SMEs in the construction sector, this initiative facilitates the utilization of digitalization in construction projects. By leveraging the ASHVIN system and receiving support from our research and technical experts, construction site data gathered from various sensors can be analysed and visualized effectively.
Agnieszka Lukaszewska, expressed "This conference was an excellent opportunity to discuss the benefits of open standards and the practical application of digital solutions on construction sites. Even though there is a lot of competition in the construction industry on a daily basis, such events allow for the exchange of experiences and good practices. Presence on this event was especially important for our project, as we are going to publish several ASHVIN use cases in The Use Case Management Service of buildingSMART international and make them accessible to the entire building industry."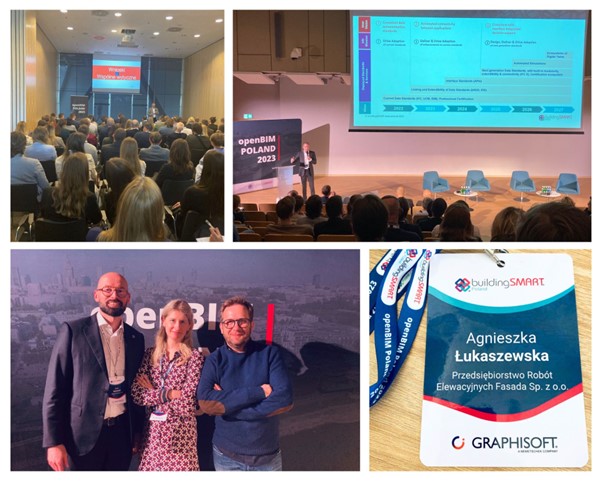 For more information, visit our Digital Toolkit Page, and connect with us through our LinkedIn or Twitter communities!