ASHVIN WP1 "IoT Driven digital twin platform" focuses on building an industrial open-source, secure, and highly scalable digital twin platform that is fully IoT enabled. Deliverable 1.4 entitled "Digital Twin Interoperability in the construction industry" was published in September 2022 along with 11 other major technical deliverables defining the ASHVIN system. This report is related to the task 1.3 "Interoperability" led by TUB.
This deliverable presents the extract, transform, and load processes to enable information exchange. It provides a set of IDMs (Information Delivery Manuals) for the identified ETL processes and describe the reference pivot model to share data, and the operable Connectors, associated APIs, and linked data principles concerning the ASHVIN tools.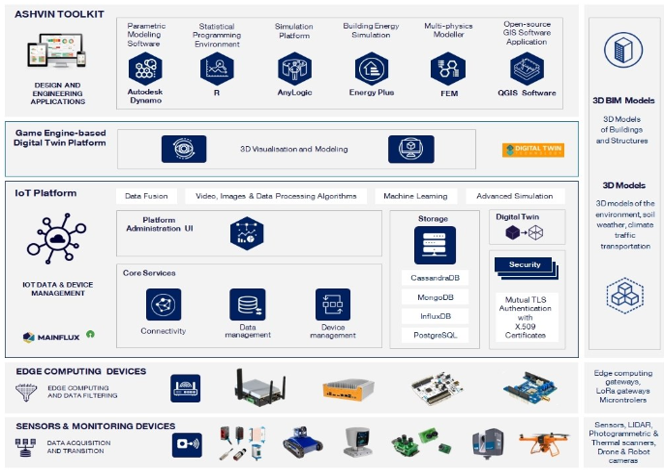 Download the entire report in Open Access via Zenodo.
For more information, visit our Digital Toolkit Page, and connect with us through our LinkedIn or Twitter communities!