On May 27th, the ASHVIN project was featured in the Catalan-language daily, "Diari ARA", which has the most significant readership in its digital edition and is the only Barcelona and Madrid title to have seen growth in its print edition. The article discusses how the ASHVIN project uses digital twins in construction to enhance design and maintenance, with insights from Professor Rolando Chacón of the Polytechnic University of Catalonia.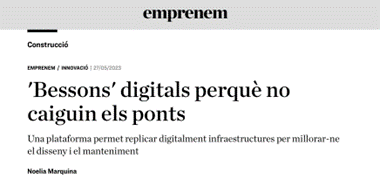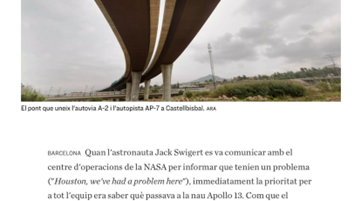 Dr Chacón explains how digital twins can improve productivity and safety in construction, which is still a relatively less digitised industry despite high fatalities. In addition, we can visualise future scenarios by predicting maintenance needs and minimising errors through physical data providing timely information to enable simulations or other types of data analysis, such as AI algorithms.
The powerful message from Dr Chacón was the creation of the "digital twin manager" role, which is necessary to manage the multiple layers of digital twins. The ASHVIN project has many real demonstration sites, including safety walls, airport runways, office buildings and bridges, showcasing the potential of digital twin technology for the AEC sector.