Professor Rolando Chacón from Universitat Politécnica de Catalunya (UPC) was invited by the Industrial Sector as a Keynote Speaker at the BIMTECNIA2021, a conference on BIM Technologies and Construction 4.0 activities, that took place at 14th December 2021 at Valladolid, Spain.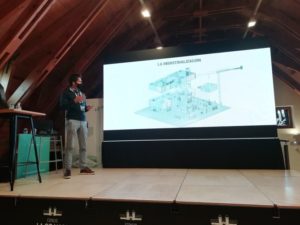 Professor Chacón presented on "The potential use of digital twins in design, construction and maintenance of infrastructures". The lecture was focused on actions taken in recent years within Academia and European research projects. In particular, ASHVIN solutions were presented together with some explanations of the activities developed in the Laboratory of Digital Twins at UPC.
Do you want to know more about our project? You can go through of all our public deliverables from here and follow and share your opinion with us through our LinkedIn, Twitter or YouTube communities.