On 25-26 October, the 5th edition of the BIMcon Summit took place in Bucharest, Romania, under the framework of Building Smart Romania. The event is the most important annual BIM Conference, bringing experts from the world of building technologies and automation up to date with the latest news and processes implemented globally. Lucian Ungureanu, Managing Director of our partner DigitAEC Matters, participated in the summit on behalf of the ASHVIN project.
These summits aim to improve the construction sector through valuable information and networking, reaching out to local and central governments and strengthening public-private partnerships. In this edition, some topics covered were openBIM, automation and data intelligence, with a sprinkle of AI. Therefore, it was a timely opportunity to showcase ASHVIN innovations in digital twin technologies to local stakeholders in Romania.
The national conference was held in two stages: buildingSMART Tools and Standards (IFC, bSDD, IDS), round tables on the buildingSMART Domains format, culminating in the openBIM GALA. On the second day, within the round tables, Dr. Ungureanu conducted a workshop entitled "Digital twins for the execution stage", where he shared some of the developments of the ASHVIN project before an audience of around +100 participants.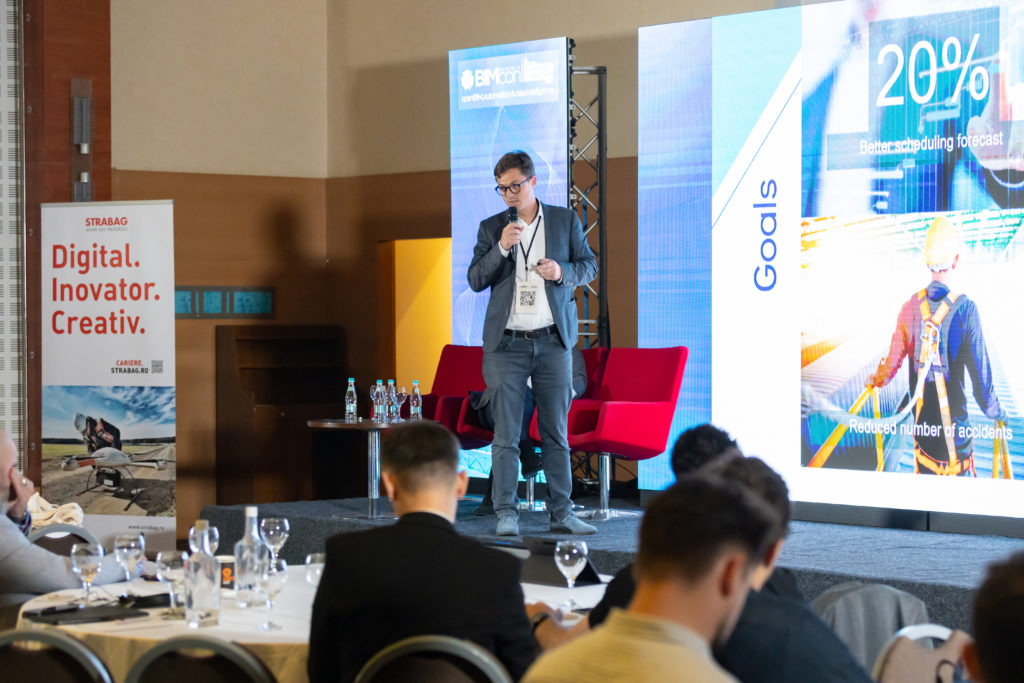 Lucian Ungureanu stated, "The ASHVIN project made its first appearance in Romania by participating in this conference. The event was significant as it provided an excellent opportunity to connect with local stakeholders, engage in meaningful discussions, and showcase our digital twin innovations and the WINASHVIN initiative. The Romanian stakeholders showed interest in the project and our initiative as it allows them to experience our Digital Twin platform, a powerful tool for enhancing efficiency and productivity in construction projects."
At the event, successful local pilots were showcased and awarded to inspire new BIM adventures. In addition to networking, the 5th edition marked the official launch of buildingSMART Romania Domains. These are open working groups that involve specialists who contribute to improving the built environment.