We have finalised the data collection, condition assessment and maintenance planning model with the GISI and RISA tools!
The ASHVIN solution uses digital twin technologies to boost construction site management, making it more efficient while reducing costs, more productive while using all gathered data and safer while anticipating risks. ASHVIN offers an IoT-driven digital twin platform connected to the ASHVIN toolkit comprising 10 smart building tools. The solution is validated at 10 European demonstration sites covering different building types, from bridges to buildings and stadium roof structures. ASHVIN Demonstration #3 Airport Runway, located in Zadar, Croatia, is one of the 10 demonstration sites of the project.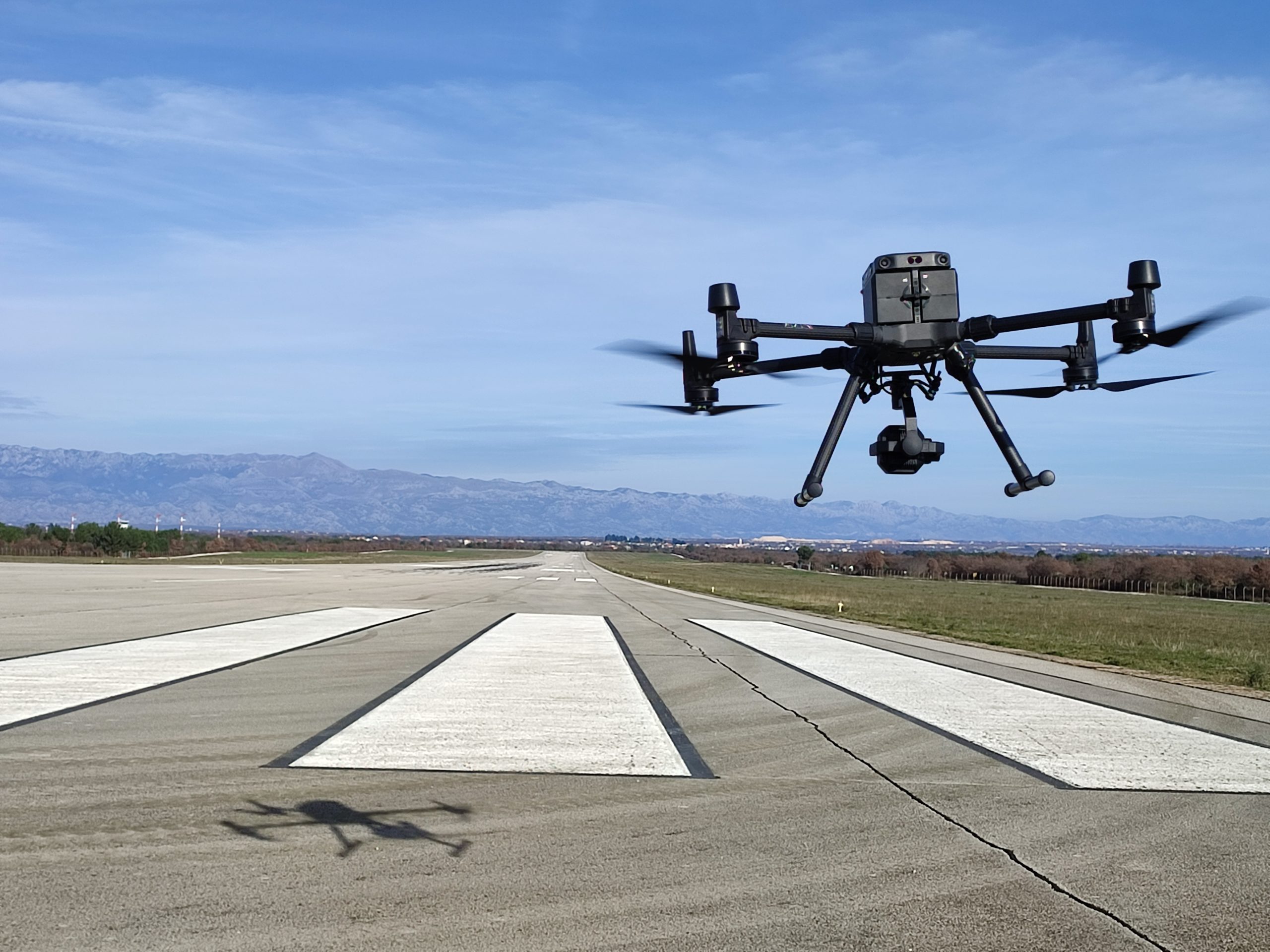 What is demo site # 3?
This demonstration site includes a runway at Zadar Airport in Croatia. The airport was built in 1969, more than 50 years ago. In that period, several partial renovations of asphalt surfaces but no major reconstructions. This means that maintenance planning plays a crucial role in managing this infrastructure.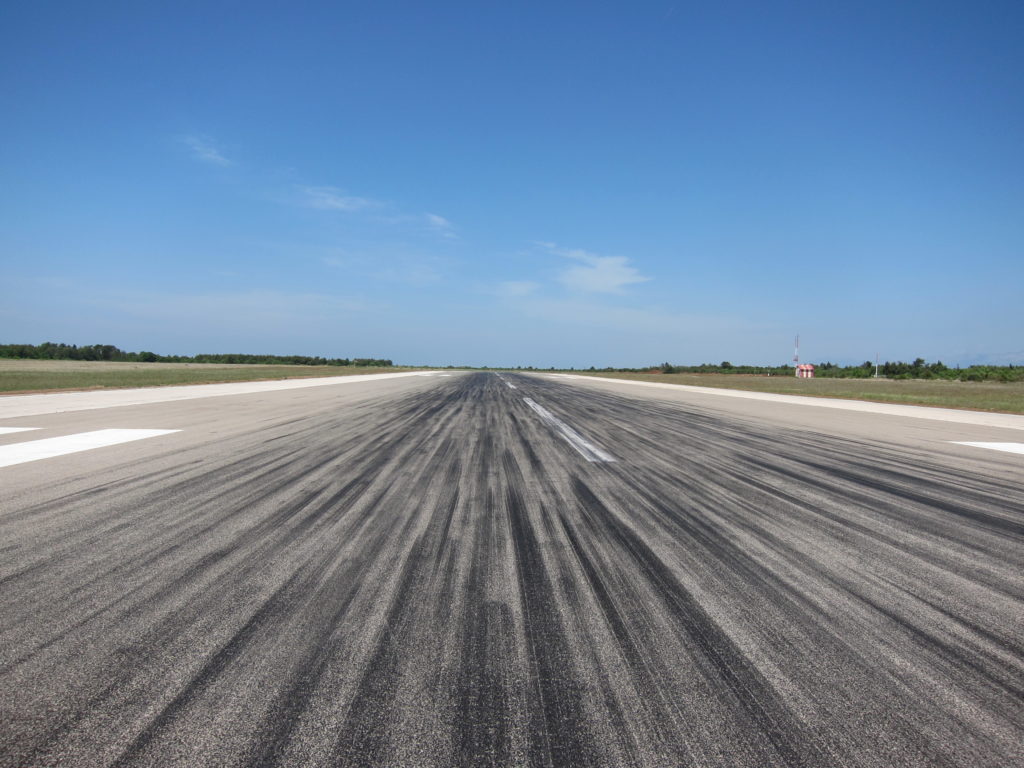 What is the desired impact?
Implementation of ASHVIN digital tools for the airport focuses on digitalization of airport infrastructure with the purpose of optimizing maintenance and operational planning. In this demo, a digital twin is developed containing information about the runway structure and embedded materials. It will be combined with the Airport Operational Database (AODB) and inspection data performed with Unmanned Aerial Vehicles (UAVs). Deep machine learning techniques are then applied on drone-based images to automate the visual inspection and damage detection procedures. The developed methodology for digitalization and automation of inspection and monitoring processes of operational areas, are then integrated into GIS-based predictive maintenance tool. Collected data is transformed into single Performance Indicators (PI), and eventually combined into four Key Performance Indicators (KPI) on productivity, costs, resource efficiency and health and safety. The final intention is to integrate UAVs into continuous monitoring practice and risk-based maintenance planning, improving efficiency and safety while reducing environmental impacts.
How does ASHVIN run on the demo site?
The following ASHVIN tools are implemented to support the digitalization of airport infrastructure in Croatia with the purpose of optimizing maintenance and operational planning:
–       DDT – Damage detection tool using Convolutional Neural Network that semantically segments depicted defect instances. The developed method is based on the UNet architecture, a well-known network for image semantic segmentation. The model detects and classifies four types of damages or instances on the runway: cracks, joints, repaired cracks and tyre marks.
–       GISI is the GIS integrator for a digital twin-based condition assessment tool that allows asset managers to keep track of multiple assets based on a specific set of asset management KPIs.
–       RISA is a risk-based asset management tool with a KPI dashboard, a visualization tool allowing a detailed understanding of an asset's performance over time and designing optimized maintenance plans (or comparison of different scenarios) for a given period and within the available budget.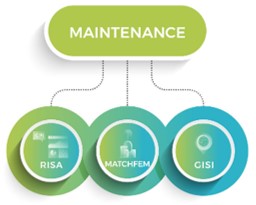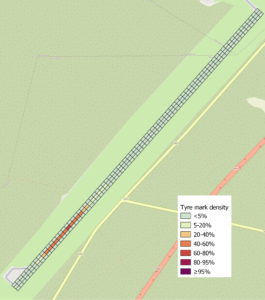 What is the status?
By now, the ASHVIN team has finished the data collection during the visual inspection performed by drone, the development of machine learning model for damage detection, and the development of risk-based life cycle model (RISA) for different maintenance scenarios. 
Within this demonstration site, we have interviewed several airport owners about their current practices and their impact on future decision-making thresholds and practices. The outcomes of those surveys have been translated into KPIs have been implemented into the RISA model.
What challenges have been faced?
The most relevant challenge in this demonstration is the validation of automatic data collection and analysis.
What are the next steps?
Now, the RISA tool will be implemented on the ASHVIN platform, and the related results will be validated.
Stay tuned for more ASHVIN results, and connect with us through our LinkedIn or Twitter communities!