We will host our 2nd technical webinar on the 23rd of May at 12:00 (CEST) for an intense one-hour session, and the focus will be on the Maintenance of Civil Engineering Assets with Digital Twin Applications.
Date & Time: Tuesday, 23.5.2023 at 12:00 – 13:00 (CEST)
Registration & Meeting Link: https://us06web.zoom.us/j/89852837316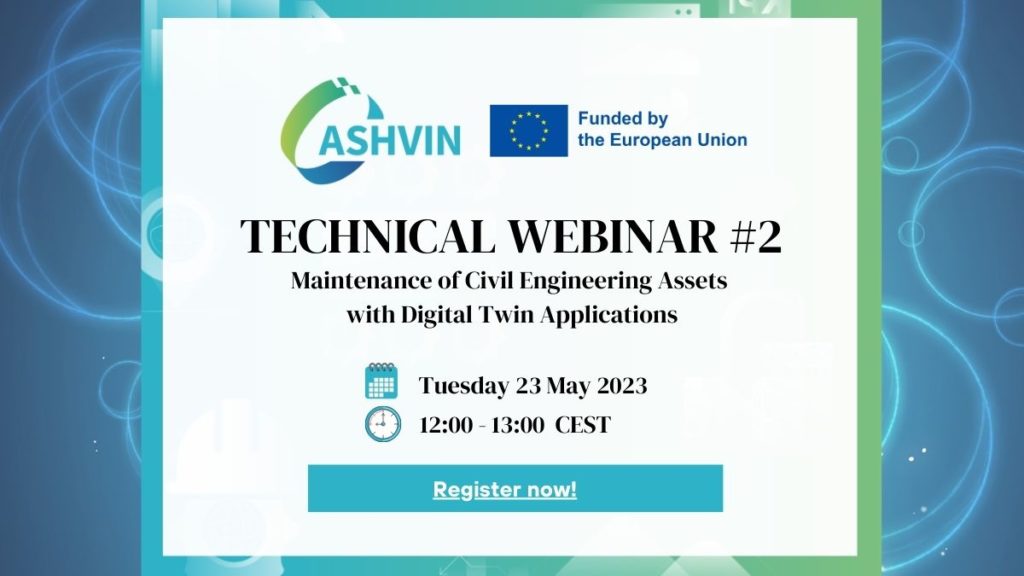 Focus of the session
The 2nd Open technical webinar of the ASHVIN project presents three novel smart building tools and methods that facilitate a more timely decision-making process regarding maintenance planning of civil engineering assets during their entire life cycle. Researchers and experts will present their technical work in creating these digital tools (GISI, RISA, MatchFEM) as a part of their work in the ASHVIN project. The ASHVIN Digital Twin platform enables the visualisation of the data these tools generate for automated visual inspection, structural condition, damage detection and assessment.
During the webinar, these tools will be demonstrated with use cases related to bridges of both railways and roads, to airport runways.
This webinar is also an occasion to learn more about the ASHVIN Open Call for construction site and asset managers to onboard the ASHVIN digital twin platform and better use their data.
Target audience
Asset owners and infrastructure managers

Researchers and the academic community working with the digital transformation of the construction sector

Inspectors and consultants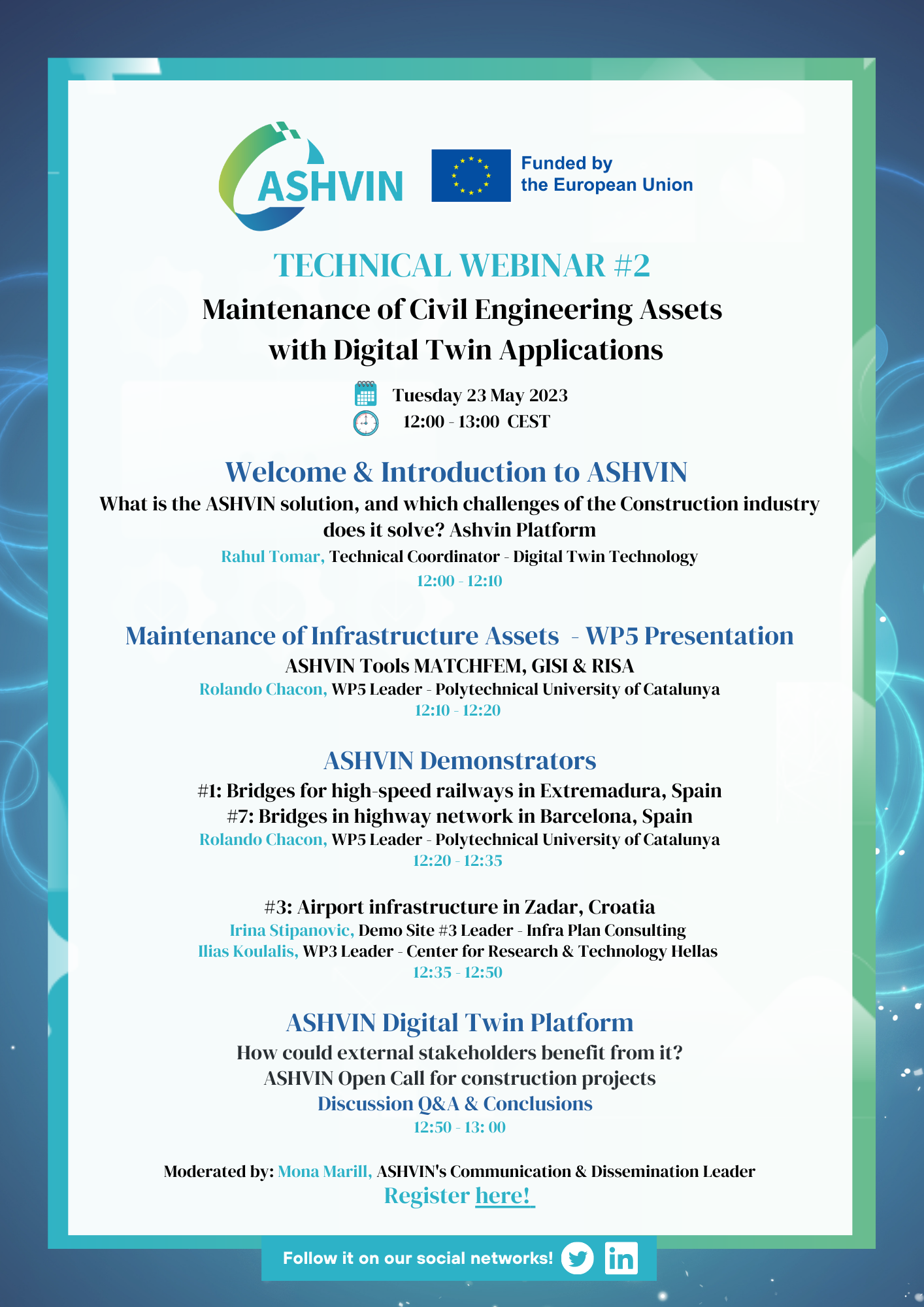 Speakers