Dr Lucian-Constantin Ungureanu from TUB represented ASHVIN in the 4th BIM International Summer School, that took place during 5-16 July 2021, at Iasi – Romania.
The BIM International Summer School targets mainly architecture and engineering undergraduate students. During the two weeks of the summer school, common lectures are being held in order to understand the importance of working as a team.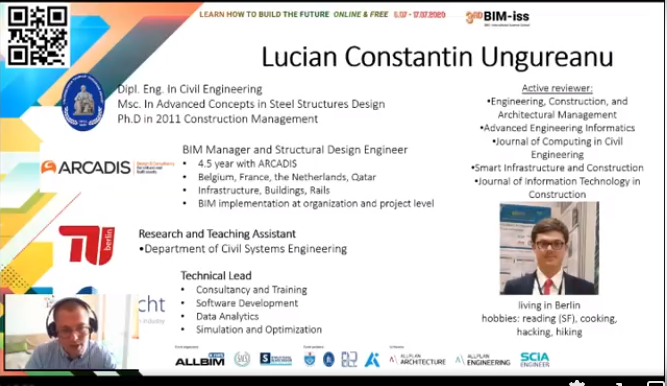 Dr Ungureanu presented ASHVIN and its contribution towards the advancement towards BIM, presenting a session about "Beyond BIM à ASHVIN – Digital Twin for Productivity, Resource Efficiency, and Safety"
Do you want to know more about our project? You can go through of all our public deliverables from here and follow and share your opinion with us through our LinkedIn, Twitter or YouTube communities.